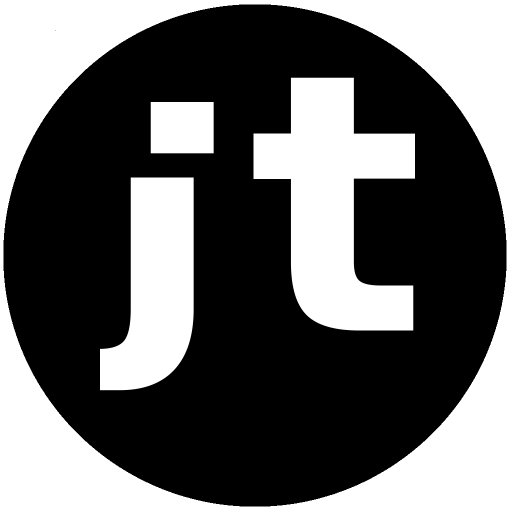 Paraguay Fundraising Page
(Last edited 29th of June 2022)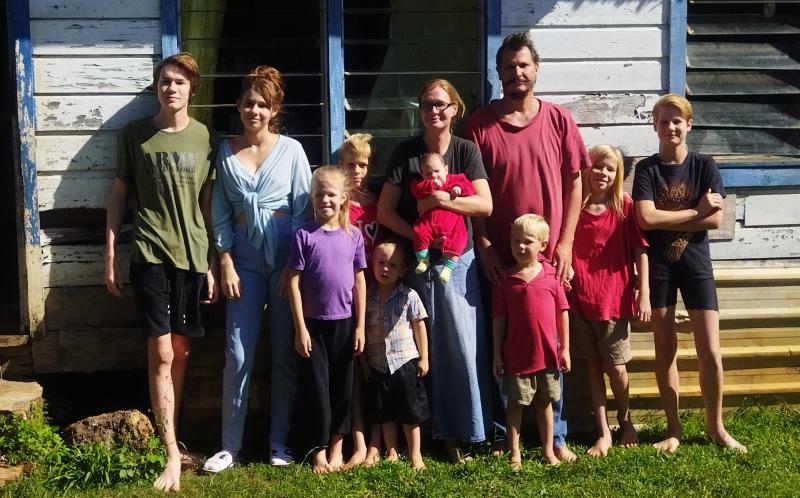 We're going to Paraguay!
This page will be updated frequently, add a bookmark!
After much prayer and research we have decided to, in faith, start the process to move to Paraguay and at the same time renew our expired passports. The Lord has been opening doors and we expect that the last ones will be opened when we start to walk in faith.
Below are a couple of links that explains our situation.
Forced Vaccination in Tonga Locked in until He returns? No Vaccination - No Banking 100 Hiroshima Bombs and Mark of The Beast Rehearsal The Juice is Good...in Paraguay! An update about Paraguay, IRS and Vaccine Requirements
If you have questions or need more information. Please or install my Android app. If you use email, make sure to also check the spam/abuse folder for my replies.
Amount needed...
In total: USD $35,000.
If we would receive more than needed it will be used to ship a small container with our personal belongings and/or to buy basic things we will need when arriving in Paraguay.
Received so far...
USD $504.50.
I will adjust this amount for various fees that we have to pay to receive your gift.
The money will be used for...
Tickets from Vava'u to Nuku'alofa
Cost for emergency passports to Mexico or Colombia
Tickets from Nuku'alofa to Mexico or Colombia
Cost for ordinary passports in Mexico or Colombia
Tickets from Mexico or Colombia to Paraguay
Suitcases, warm clothes and shoes. Not all of us have this
Additional travel costs
Obtain all original documents required
Affidavits
Apostilles
Power of Attorney
Courier/postage
Swedish Government fees
Paraguayan Government fees
Health Certificates
Translation of all documents
Required deposit in Paraguayan bank account
Travel accommodation is not included in the estimated cost. We're hoping/praying that we will find someone in Mexico or Colombia who is willing to help us with that.
All of the above is necassary. We have not included shipping of our personal belongings from Tonga to Paraguay. They would fit in a 10' container. The total cost to ship the container to Paraguay is probably USD $5,000-$10,000. If it's the will of our Lord to leave our belongings here, so be it.
Current status...
I have just started the paper work for a permanent residency. To continue without delay I need to order and stamp some legal papers. I also need to make a down payment for legal fees, translations costs and government fees in Paraguay.
Required now to proceeed: USD $1,324
Money spent so far: USD $165
Activity log
I'll try to write down everything related to our residency application and move to Paraguay here. Costs, paperwork, specific prayer requests and more.
June
- Consultations with translator, legal counsel in Paraguay
17th of June 2022
- Finished this page. :) - Arranged with POA, USD $16 - Arranged with Affidavits - Signed agreement with translator and registered service provider in Paraguay - Arranged with birth certificate for Timothy, USD $19 - Sent in applications for Swedish police clearances. - Asked the Swedish embassy in Canberra: What do we need to do to get a "samordningnummer" for Timothy? - The embassy replied:
"In order to register your child with the Swedish Tax Agency, you will need to apply at a Swedish Honorary Consulate for a coordination number. To find your nearest Consulate, see link below: longlink You will need for your appointment the original of: The form "Förnamn och efternamn" (attached), signed by both parents Child's birth certificate Proof that the mother has carried and given birth to the child, i.e. discharge summary/letter from doctor, midwife Valid photo ID for applicant, if available Valid photo ID for both parents (Swedish passport for Swedish parent/s) If Swedish parent has dual citizenship, please bring citizenship certificate. If not, please bring copy of Visa for Australia. Parent's marriage certificate If child is over the age of 18, they must also show proof of retaining Swedish Citizenship: longlink The child must be present. All certified copies from consulate plus the form attached, needs to be emailed and posted to Embassy of Sweden in Canberra, Australia! The Embassy requests a coordination number ("samordningsnummer") from Skatteverket in Sweden. The decision will be sent to the parents by post from Skatteverket. The coordination number will look different to Swedish person-number, as Swedish Tax Agency will add '60' to the birthdate. After receiving the decision, you will be able to apply for a passport for the child."
Timothy needs a "samordningnumber" before we can request an "extract from the population register" which we need for our residency application in Paraguay. The number is also needed before we can apply for a temporary passport for Timothy. The "extract from the population register" can only be sent by snail mail to our registered address here in Tonga and needs to be apostilled by a lawyer in Sweden, meaning, we need to send the papers back to Sweden by courier as soon as we receive them. The lawyer will then send them back to us apostilled. Since we have not been allowed to go to the hospital we took a photo of the birth, when Timothy and my wife still were connected by the spinal cord. We also saved the placenta in the freezer. Hopefully that will be enough as evidence. We can't fly to Nuku'alofa were the Swedish consul is located, we neither have funds or the required v-card. I've asked the embassy for an alternative solution. Please pray we can solve it here in Vava'u. - Received $25 through
BuyMeACoffee
. USD $22.5 will remain after fees.
18th of June 2022
- Started to work on the Paraguay Fundraising App. The app will allow users to follow the progress and donate conveniently directly within the app through Google Play. - Started to work on a way to setup PayPal donations through my daughter Jemimas PayPal account. It's not possible to receive funds through PayPal in Tonga. - Updated the "Paraguay Fundraising Page".
19th of June 2022
- Received $160 through
BuyMeACoffee
. USD $144 will remain after fees. - Received USD USD $22 in
Ethereum
.
20th of June 2022
- I just received a response from the Swedish Embassy in Canberra regarding "samordningsnummer" for Timothy:
You must present in person with your child to Swedish consulate in Tonga for this to happen. There is no other way. I have checked with Swedish MFA also.
This means that we can't get Timothy registered with SKV unless Lulutai Airlines removes the vaccine requirements or we find another way to get to Nuku'alofa. In either case, this will increase the cost for us with perhaps USD $1,500-$2,000. As a last resort I'm going to suggest, to the embassy, that we make a video call, in person, together with someone who can verify our documents. My hopes are frail. - The only ferry who takes passengers from Neiafu to Nuku'alofa requires a v-card. The same goes for Lulutai Airlines. As far as we can see, we're currently unable to leave Vava'u. We need more prayers!
21st of June 2022
- The Swedish embassy replied again:
No you and child must personally visit the Swedish consulate in Tonga.
22nd of June 2022
- Paid for Swedish police clearances, USD $130. - Added
WISE
as a way to donate to us.
Instructions below
on this page.
23rd of June 2022
- Finished the
Paraguay Fundraising App
. Donate and follow progress in real time. - USD $20 received through the
Paraguay Fundraising App
. - Verified with
WISE
to receive
bank transfers
in USD, EUR and other major currencies.
24th of June 2022
- Jemima Tibell, my daughter, is now accepting
donations through PayPal
on behalf of the family. - Received USD $290 through
PayPal
. - Received USD $26 through
WISE
. No fees for
WISE to WISE
transfers! - Refunded USD $20 sent through
Paraguay Fundraising App
.
Ways to give...
There are two things everyone can do.
PRAY
...and...
SHARE
If you know someone in Bogota or Mexico City who can help with a simple place to live until passports and papers have been fixed, please or install my Android app!
If you've been lead by the Lord to help us financially, please read below for ways we can receive money.

Patreon
Patreon can be used for monthly and yearly donations. It is also possible to give once, just cancel the subscription after the first payment has been made, before the end of the month/year. Tap below:

If you would like to conveniently support our move with a larger sum of money, become a Paraguay Super Patron. Tap below:


PayPal
Jemima Tibell, my daughter, is accepting donations through PayPal on behalf of the family. We're unable to do so in Tonga.


WISE
Send us money easily through WISE. Install the app, make sure you have funds and then follow directions below.
Add me to your contact list in you phone: John Tibell, +6768442815 (the number goes to my mifi device)
Go to Recipients, find my name, tap it and follow instructions to transfer.
I have accounts in USD, EUR and SEK. For lowest possible fees, use any of those currencies. If you need me to add another one, please or install my Android app!
If you don't have WISE, click here to signup! It's a great way to handle multiple currencies at lowest possible rates. Through my link you'll get fee-free transactions up to GPD 500(more than USD $500).

Google Play
Donate conveniently through Google Play using our "Paraguay Fundraising App". Install it to get updates and see progress in real time.


Bank Transfer
I'm now using WISE for bank transfers. They minimize fees and currency conversion loss.
Below are details for USD and EUR transfers. If you need another currency or have questions, please or install my Android app!
USD inside the US:
Account holder: John Magnus Tibell Routing number: 084009519 Account number: 9600004901020606 Account type: Checking
Wise's address:
19 W 24th Street New York NY 10010 United States
USD outside the USD:
Account holder: John Magnus Tibell SWIFT/BIC: CMFGUS33 Account number: 8311830475
Wise's address:
19 W 24th Street New York NY 10010 United States
Please note that we can only receive USD from the these countries and the United States.
EUR inside EU and SEPA:
Account holder: John Magnus Tibell BIC: TRWIBEB1XXX IBAN: BE36 9673 2377 8181
Wise's address:
Avenue Louise 54, Room S52 Brussels 1050 Belgium
EUR outside EU and SEPA:
Account holder: John Magnus Tibell SWIFT/BIC: TRWIBEB1XXX IBAN: BE36 9673 2377 8181
Wise's address:
Avenue Louise 54, Room S52 Brussels 1050 Belgium
Cryptocurrency
I'm able to pay most of the legal fees and translation costs in cryptocurrency.
Bitcoin:
Ethereum:
Horizen:
Zcash:
Dash:
Dogecoin:
Monero:
Litecoin:
BNB:


Western Union
Please or install my Android app for details.
GiveSendGo - Coming Soon!
We need help to setup a GiveSendGo page to accept donations. The text will be provided by Jemima and Benjamin. GiveSendGo can't be setup from Tonga since they don't accept Tongan bank accounts.
Let us know...
We continue to need support for food and other basic needs, please let us know if you send funds specifically for our move to Paraguay and the renewal of our passports.
God bless you all!
I will continue to update this page, please add a bookmark and check back as often as you can!
In Christ,
John Tibell
Contact details:
About Me, My Family & Our Life
John Tibell
PO Box 1
Neiafu, Vava'u
Kingdom of Tonga

Install my Android App to message me directly!
Email:
Donate to support my work!