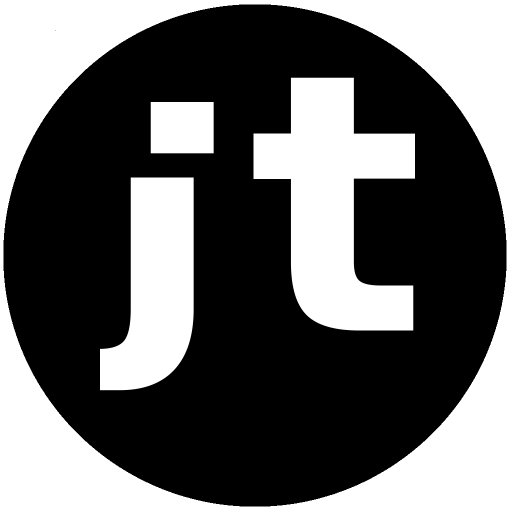 Surprise Visit by Zazu, God Will Provide!
(Last edited 16th of December 2020)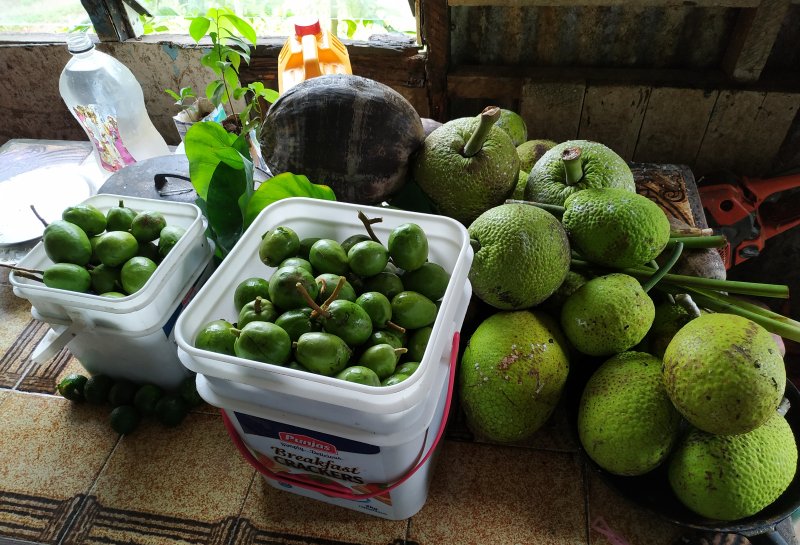 Breadfruit, Vi(fruit) and more harvested by Zazu
Sometimes God provides in the least expected way. In just a few hours we saw and felt how the tropical cyclone Zazu developed just outside of Vava'u. Luckely it moved on quicker than expected and reached a maximum strength of 2. Nevertheless it caused some real damage to crops and older buildings.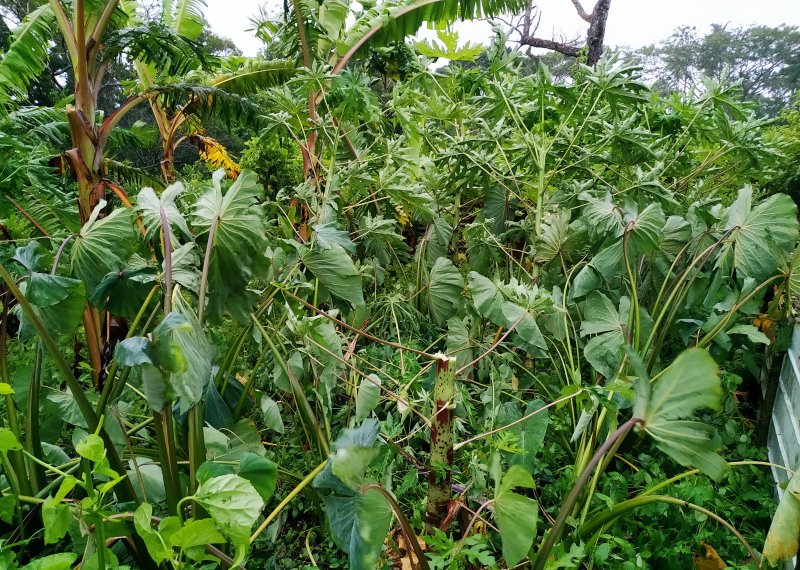 Papaya, Bananas and Taro damaged by Zazu
Electricty was coming and going for about two days but now the sun is shining again. The food we found will be enough to keep us floating until we receive money next time. The garden was damaged but there were only minor damages to the house. God is good!
Please pray for the people of Fiji as another cyclone 5 is slowly approaching them. As it looks now Yasa will not have any major impact on Vava'u but other parts of Tonga might be on it's way.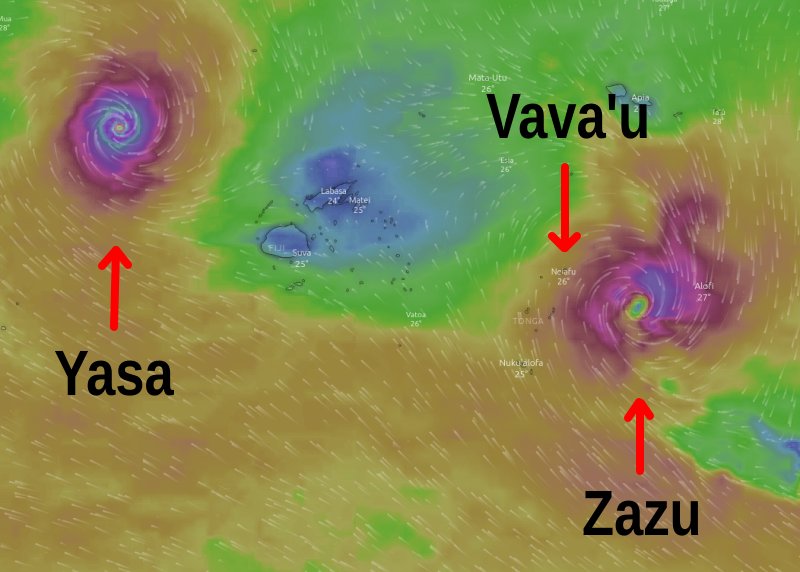 Cyclones Yasa and Zazu
Philippians 4:12
"I know both how to be abased, and I know how to abound: every where and in all things I am instructed both to be full and to be hungry, both to abound and to suffer need."
God bless you!
In Christ,
John Tibell
Contact details:
About Me, My Family & Our Life
John Tibell
PO Box 1
Neiafu, Vava'u
Kingdom of Tonga

Install my Android App to message me directly!
Email:
Donate to support my work!