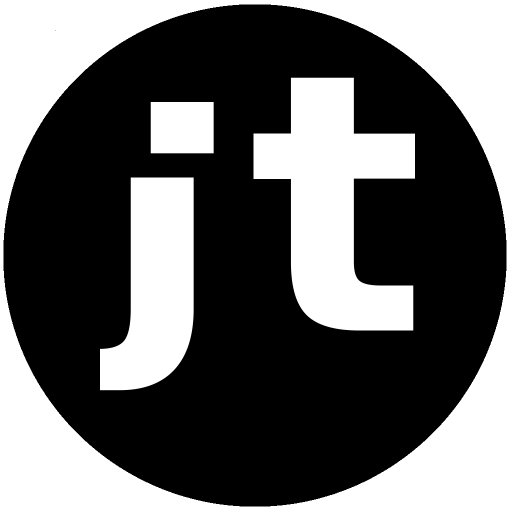 About Me, My Family & Our Life
(Last edited 26th of May 2021)
Family photo from 3rd of December 2020 in Tonga. Adelina, Matilda & Jemima are in Europe.
Flutter, Violence, Lego and...Bananas! (26h of May, 2021)
Bananas, Bananas, Bananas and Watermelon (26h of Apr, 2021)
Walking On Water (13th of Mar, 2021)
337,468,070 Bible Pages (27th of Feb, 2021)
Heart Surgery Coming Up (11th of Feb, 2021)
Are You In? (29th of Jan, 2021)
Update About Nea's Heart (20h of Jan, 2021)
The Bible in Top 2 in Tonga (7th of Jan, 2021)
Rarely something good comes from... (4th of Jan, 2021)
Revival coming to Tonga? (3rd of Jan, 2021)
Nea diagnosed with Supraventricular Tachycardia (8th of Jan, 2021)
Merry Christmas! (24th of Dec, 2020)
Surprise Visit by Zazu, God Will Provide! (16th of Dec, 2020)
The Mysterious Banana Man Strikes Again! (5th of Dec, 2020)
My Testimony, Life Story
I grew up in Sweden in a Christian(Pentecostal) family. I confessed Jesus as a child but as I got older I started to walk away from God. I had a very naive picture of the World and didn't really understand how evil it was. It took a 2 year relationship with a bad ending to wake me up and make me realize I was now a part of it.
At that point I started to seek God again. This time it was me seeking Him, not because of my parents faith but on my own. You might say I got a bit radical. I prayed a lot and read the Bible. Soon I had my first experience of the Holy Spirit. It was an amazing light(spiritual, God's presence) experience of God cleansing both body and soul. Extremely peaceful and intense at the same time. I felt that I got born to a new life when this happened, I was a new creation. I got baptized in water a few weeks later. This was about 25 years ago.
About a year later I met my wife. Just when I've accepted to live a life alone. Very often we get what we really need once we accept to live without it. My wife, Johanna, is truly my soulmate and we now have 12 children together. Youngest is 15 months and the oldest will be 23 years old later this year.
During life we always believed in obeying God even when we didn't understand completely. Sometimes we just need to accept that God is right and follow. He will explain later when the pieces fall in place.
We have not belonged to any human organization(church) for almost 20 years. We believe The Church, The Bride, is the followers of Christ. We need to Be The Church every day, not only go to it on Sundays. We belong to Jesus, nobody else. I personally think that we need to go back to the Book of Acts as we're getting closer to the Second Coming. If not, it will be hard for us to follow Christ the way it was meant.
I've seen and read about other ministries starting out with a pure heart, doing the right thing and slowly being absorbed by the world with the founder stuck and corrupted in it all. Our life is our ministry and we would like to keep it that way. Whatever we do and wherever we are, live for Him fully. It's always about Him, no other name. We're not building a new Church, we are the Church, together with all of those who follow Jesus. We're nobodies but by His grace we're allowed to participate and that is amazing!
For about 20 years I've been having my own businesses. It took me almost 23 years until I fully surrendered it all to Him. I mean everything, belongings, control of our lives etc. The most difficult for me was to trust Him for our daily needs. I've provided for my family for many years and it was hard to let go. God was very firm to me on this issue. Nothing I previously did well succeeded anymore. My failures in business was supernatural(Gods hand in it) until I finally understood that I should use all my skills and everything I had for Him.
So here we are now. We live in The Kingdom of Tonga(Holonga, Vava'u) in a very simple house that our previous neighbors let us use for free(Thank you Samoa and Paha!). We depend on God alone. I develop Christian Android apps at home and my wife takes care and educate 9 of our children. We live in a small village and there are many broken families here. Many Tongan children stay with us for hours every day. From 3 years old up to 18 years old. We try to show them love and respect, teach them about Christ, the real one. Almost 200 years passed since the last revival here. As in most parts of the World people need to learn who Christ is again. The Holy Spirit needs to touch the hearts of the Tongan people. The culture of violence and obduracy needs to be broken by the love of Christ!
I often receive questions about "my doctrine". I don't have one. I don't believe in simplifying or complicating the message Jesus gave us and what we can read in the Bible. So if you ask for doctrine, the Bible is my doctrine and it has to be read and understood with help from the Holy Spirit. I do believe we have to LIVE in the Word. Not only read it or talk about it.
About donations, right now most of it goes to food. There have been days we didn't know what to eat and someone we never met sent us money or knocked at the door with bananas or some other food. Gods timing is always perfect! Our current needs is more fruit and vegetables, clothes, school material, paint for the house and more. Some of the donated money will go to servers, electricity and Internet. Then we have one huge issue to solve, renewing our expired passports. It must be done in Australia. Nothing we can do right now since neither Tonga or Australia allow us to travel because of the Coronavirus.
I also have a vision that I've carried with me since I was a child, to create a simple self sufficient retreat/shelter on a small remote island. The shelter would be for those who need protection from abuse or persecution. We already own a small plot of land and hope to be able to plant a garden and build there with our own hands some day.
On this link you will find instructions on how to send us money. For monthly donations with cards it is best to use my Patreon page. Click here for one time donations with credit card. Some prefer to send us money using Western Union. If you prefer that option, please contact me.
In Christ,
John Tibell
Contact details:
About Me, My Family & Our Life
John Tibell
PO Box 1
Neiafu, Vava'u
Kingdom of Tonga

Email:
Donate to support my work!